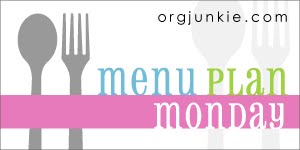 Another week of menus to plan and our weather is decidedly warmer. Soon we'll (hopefully) eat fresh veggies right out of our garden. Oh caprise salad... I can taste you already!!
So let's see what we'll have this week:
Monday - baked Chicken fingers, mashed potatoes, steamed veggies, salad
Tuesday - mushroom alfredo, green beans, garlic toast
Wednesday - Hawaiian haystacks
Thursday -
Carolyn Kebabs over herbed rice.
Friday - homemade mac and cheese (it was decent last week but I need to work on my cheese sauce. The boys had NO idea about the cauliflower in it... so I'm going to keep working on this one!)
Saturday - homemade pizza and salads
Sunday - burgers and fries
It's going to be a fantastic week with lots of yummy, healthy food!