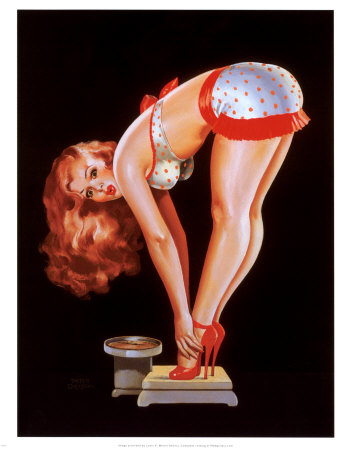 Another Thursday another weigh in another 1.4lbs lost! That brings my total to 19.6 which the receptionist I try to avoid at weight watchers refused to round to 20lbs. But hooray for 19.6 total pounds lost! This despite the
"pretzel turtles"
my friend
Nicole
made for Bunco earlier this week. I managed to not sit down and eat the entire tray of them (as was flashing in my fantasies while rolling dice. Also involved in the fantasy a marathon of bad TV like America's Next Top Model or similar).
I'm also still getting craft. Tonight I'll finish binding a second prayer shawl, this one for
one of my cousins who is battling cancer.
Next up is a shirt for a special four-year-old and another prayer shawl that a friend of mine asked me to make so she can give it to a friend of hers who is battling breast cancer. I'm pawing at the fabric for that shawl as I type and oh it's so soft and has the most beautiful color tones. After that prayer shawl I'm going to work on some
freezer-paper projects
(Yippee!), repurposing some old picture frames and I've been scouting some headboards and china hutches. I'm starting to get an idea of what I'm looking for in both departments. Also, I bought some awesome robot fabric for Andy's headboard and pillow case. So why am I sitting here typing?? It's time for me to get creating.
As always, pictures of projects are coming.